9th Abu Dhabi International Conference in Dermatology and Aesthetics - AIDA 2023
---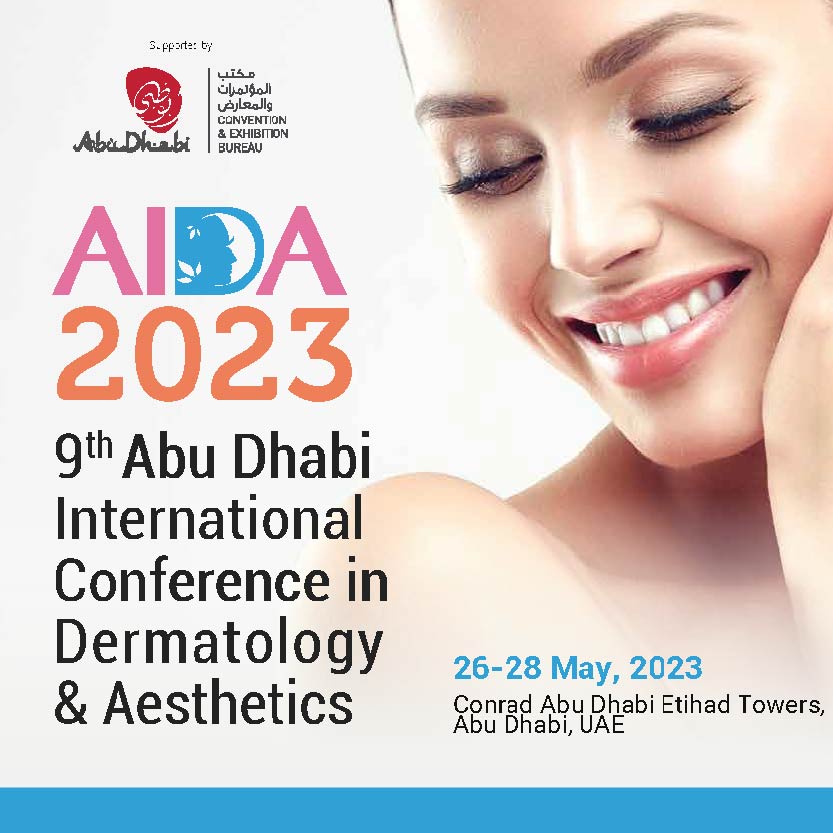 congress program
Register
The "9th Abu Dhabi International Conference in Dermatology and Aesthetics" will take place on 26-28 May, 2023 at Conrad at Etihad Towers Hotel in Abu Dhabi, UAE.

The program aims to offer reliable scientific updates and to focus on the latest developments in current and controversial issues in dermatologic surgery, aesthetic dermatology, anti-aging and laser technology in order to meet the challenges and opportunities that arise and to improve patients' outcomes.

A whole range of scientific and educational activities will be presented by leading experts to provide the practical needs to the skin care professionals. Additionally, more attention is paid on featuring multiple best practice workshops, meet the expert's session, IMCAS Alert session, Key note presentations, case studies and demonstrations, poster display competitions and abstract submissions dedicated to skin care specialists who are involved in the treatment of various types of skin diseases.