21st European Congress of Internal Medicine - ECIM 2023
---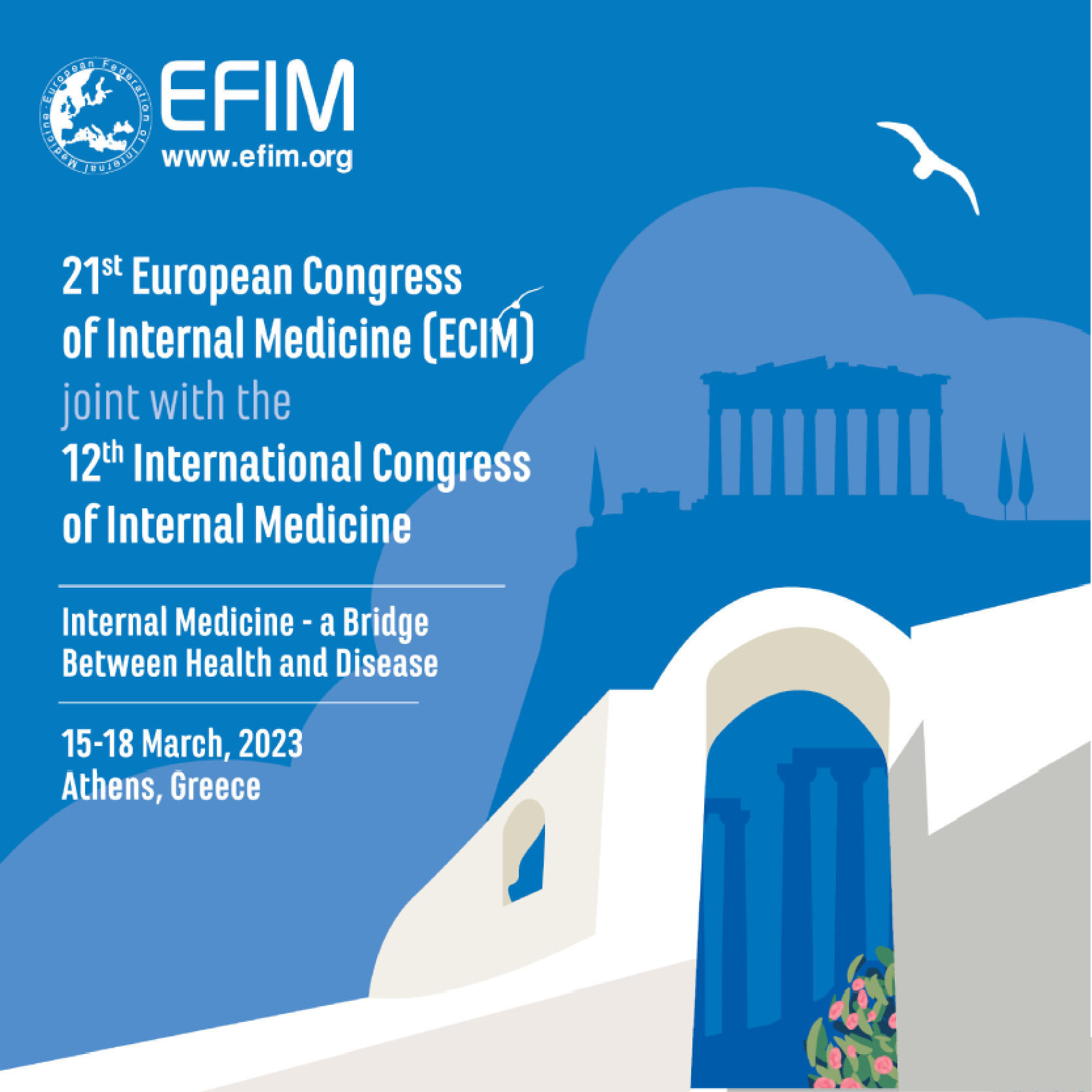 congress program
We are delighted to invite you to the joint 21st European Congress of Internal Medicine, (ECIM) joint with the 12th International Congress of Internal Medicine, (ICIM) to take place at the Megaron Conference Centre in Athens from 15 – 18 March 2023.
The annual meeting of ECIM 2023 and the 12th ICIM is the largest platform for internists to exchange knowledge and experience within Europe but also with colleagues from other parts of the world.
This year our main theme is "Internal Medicine – A Bridge Between Health and Disease" focusing on the prevention, diagnosis, treatment, and compassionate care of adults across the spectrum from health to complex illness.